01. Our Festival
It's our 7th anniversary! 
We think we can definitely say this has been one of our favourite long-term committed relationships! And it has been one filled with lots of love that got us through some rough patches (looking at you Corona…). We love the support you all have been giving to us! We take so much inspiration from it, making us want to do better and be better. And we are excited to see what ideas you'll inspire in us for this year!
We keep on going in our 2-weeks format, less than that is just not possible anymore! "Why?" – you ask? Well, it gives you enough time to arrive, find your place in the world, meet all the people, train without the fear of missing out on things, take a break when you need one, visit the seaside, hike in the mountains, and to advance in your practice with smart and responsible progressions towards your body. We would love it if you'd feel at Acroatia as we do, at home.
During both weeks we have an intensive teaching schedule with simultaneous workshops for different levels. Standing acrobatics, L-basing, handstands, pre-breakfast yoga, conditioning, and floor acrobatics classes are all part of our two weeks! With safety longes to support those big high-flying dreams! And let's not forget the relaxing and restorative bodywork sessions in the evening.
02. Location
Location, location, location! It's all about the location, right?
We don't think it's all about the location, but a lot of it is. So we decided to make it our tradition to have Acroatia at special places in the midst of nature, and Nature park Velebit really is one.
Velebit itself is the home to two national parks. Velebit is recognizable by its preserved biodiversity, the richness of the natural phenomena, and the experience of pristine wilderness. It is the stronghold of sustainable development for the surrounding local communities, which are based on traditional practices.
Acroatia takes place in the Camp Velebit, which is located at the Baške Oštarije settlement on the Velebit Mountain, only 20 min by car from the Adriatic Sea. We are surrounded by stunning mountains, wildlife, and raw nature. Open skies and starry nights here we come!
About the camp:
Camp Velebit has all you need. If what you need is not a luxury villa with a jacuzzi, a butler, and a kingsize bed with Egyptian sheets.
Accommodation
The sleeping option depends on you and your preferences. You can choose to come with your tent, hammock, van, or go full panda-mode and choose your favorite tree branch. We also have flying tents that are like a levitating experience (charged additionally). Besides that, you have the option of sleeping in a Hobbit house, in which case all you need for sleeping will be provided for you (charged additionally).
Facilities
There are separate showers and toilets (♀/♂). The camp, and the housing in the area, gets its water from a spring deep in the mountain, and we are on the highest mountain in Croatia. This means that the water is wonderfully soft and clean, but if you decide to take a shower while the bathrooms are full it might take a while to rinse that shampoo out of your hair. Last year we've also built an outside shower which is filled with the water from the underground spring.
How to get there:
When travelling (finally) to Acroatia you want to aim first towards Zagreb or Zadar. Afterwords you can choose between a bus or rent a car. From Zagreb you aim for Gospić and then Baške Oštarije (camp "Velebit"). You can also take a train from Zagreb to Gospić, but bare in mind that they take a while. From Zadar you go to Karlobag and then camp "Velebit". Details about the bus / train / charter schedules will be in your welcome letter.
03. Teachers
Teachers at Acroatia are always people who inspire us, whose work we know first-hand, and who take their craft to the next level. It's a colourful box filled with acrobats, facilitators, circus artists, and movement devotees.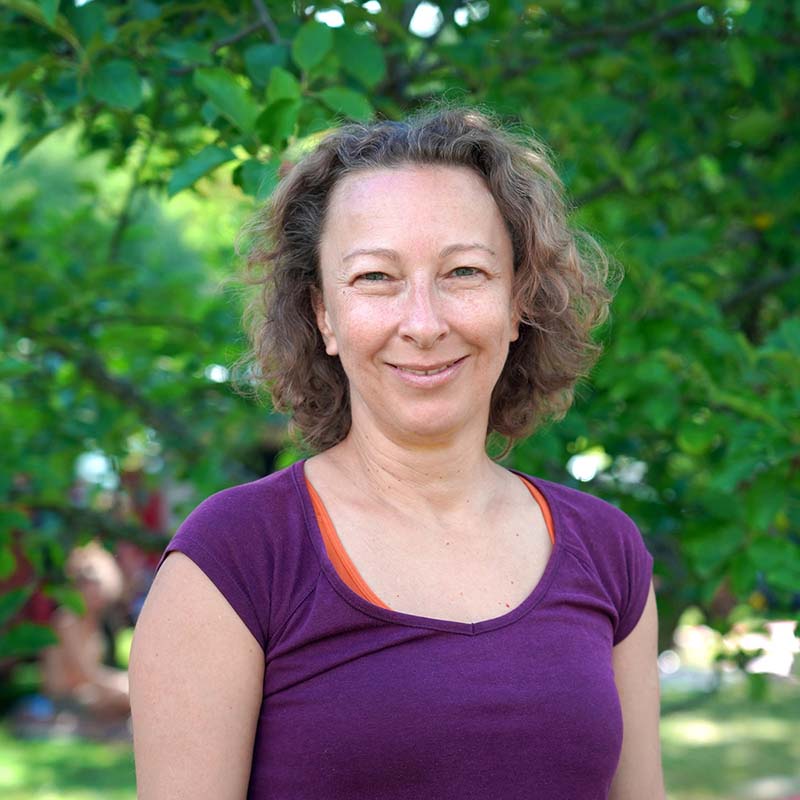 Trudi Albert
Dutch
Can handle heavy machinery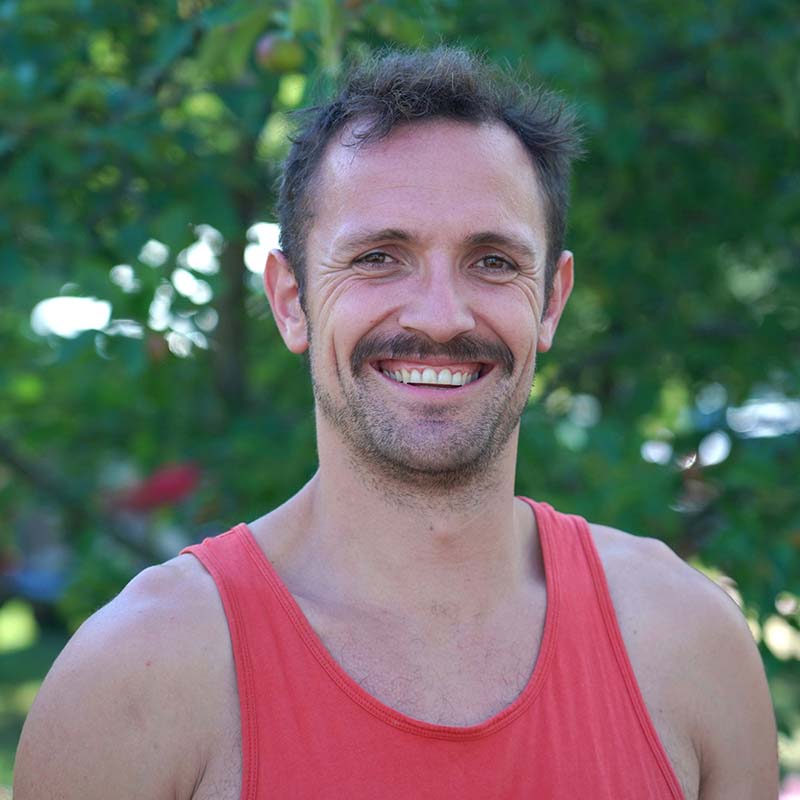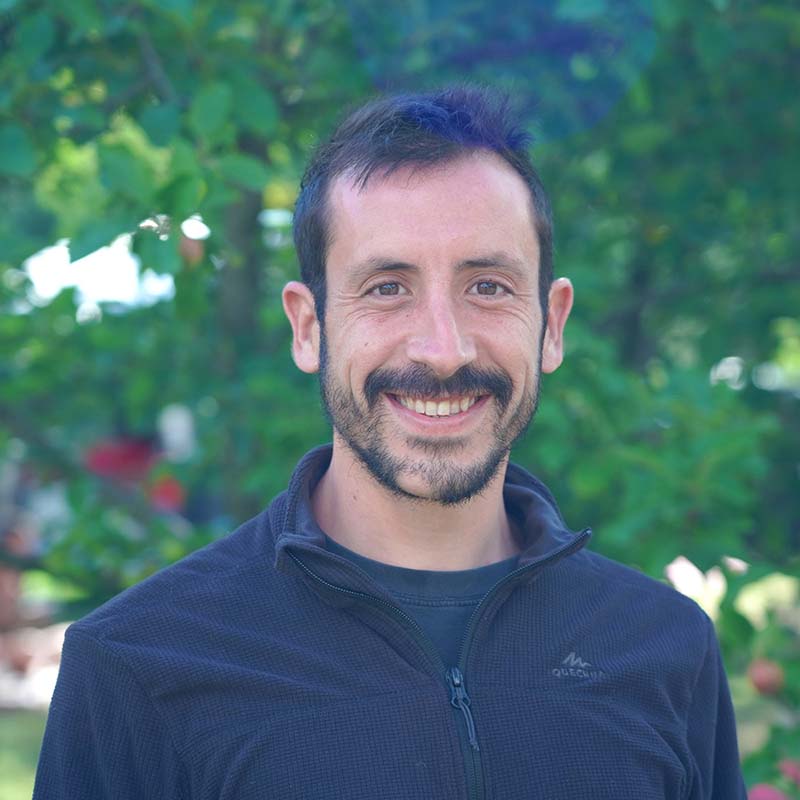 David Sanjuan
Spain
Wanna learn it? he knows it.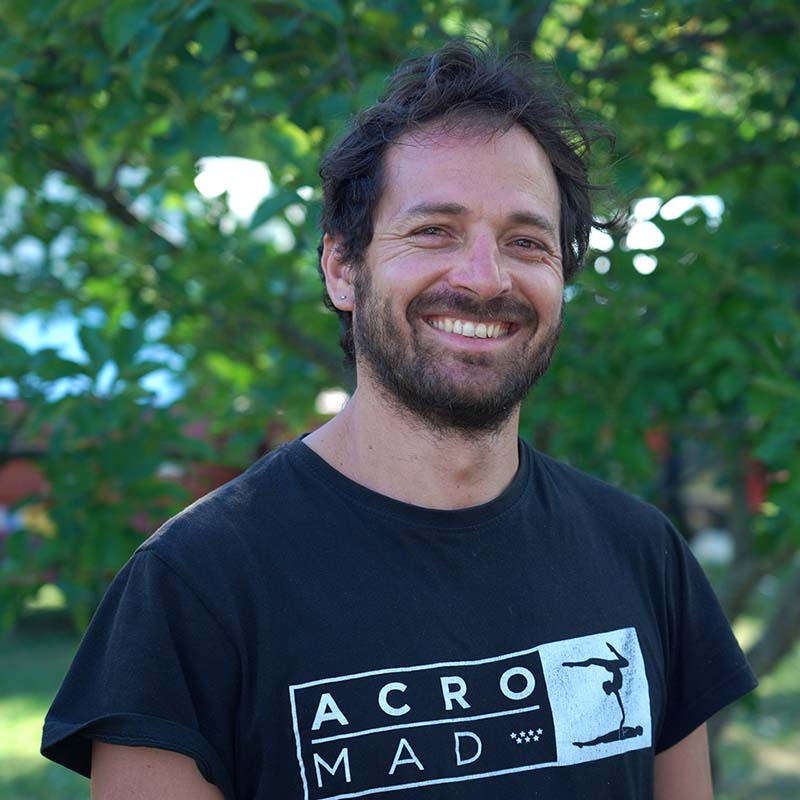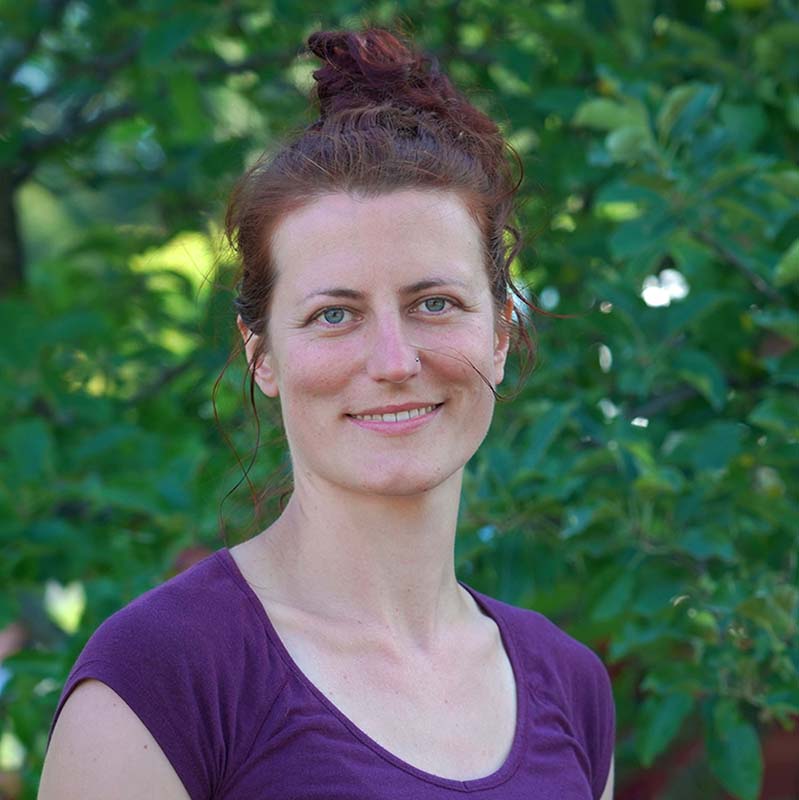 Sytske Riphagen
Dutch
Valkyre from the Flatlands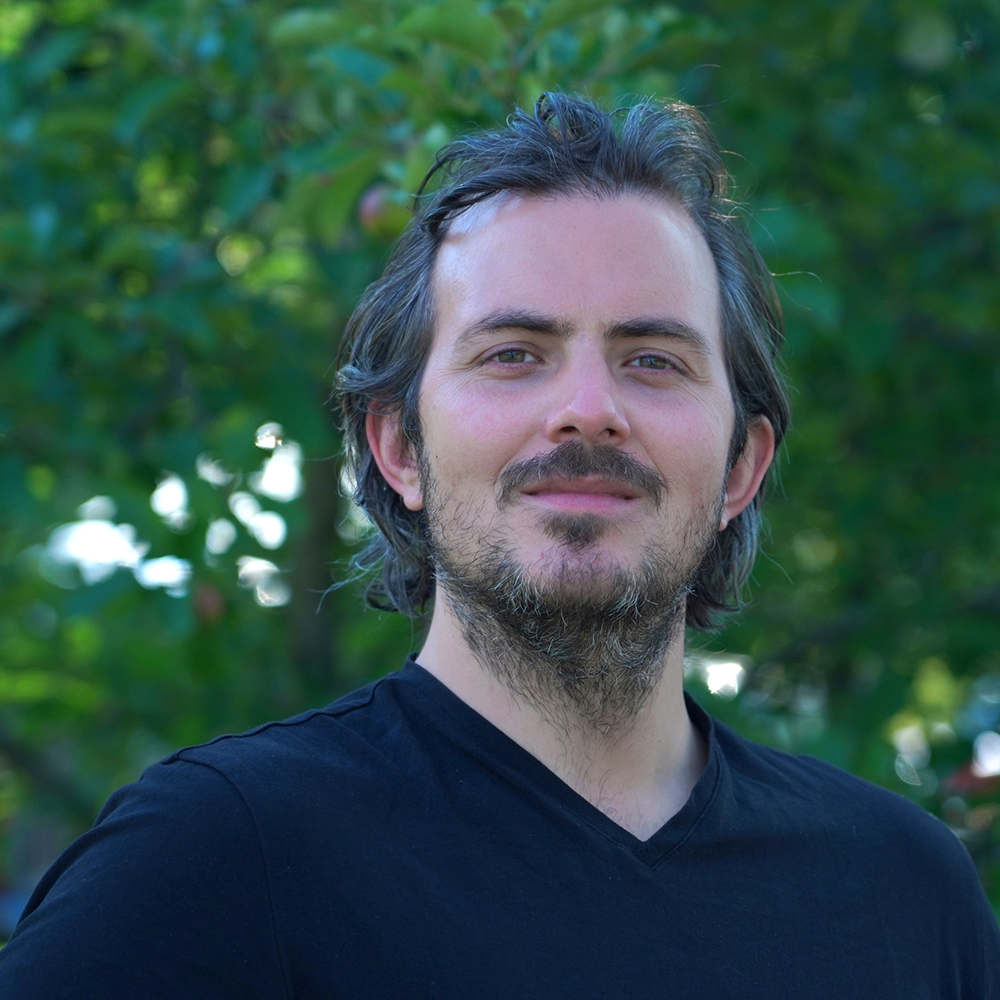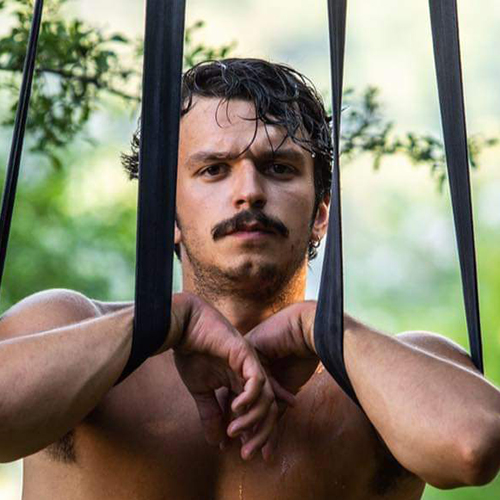 Jef Kinds
Belgium
Do not ask about his moustache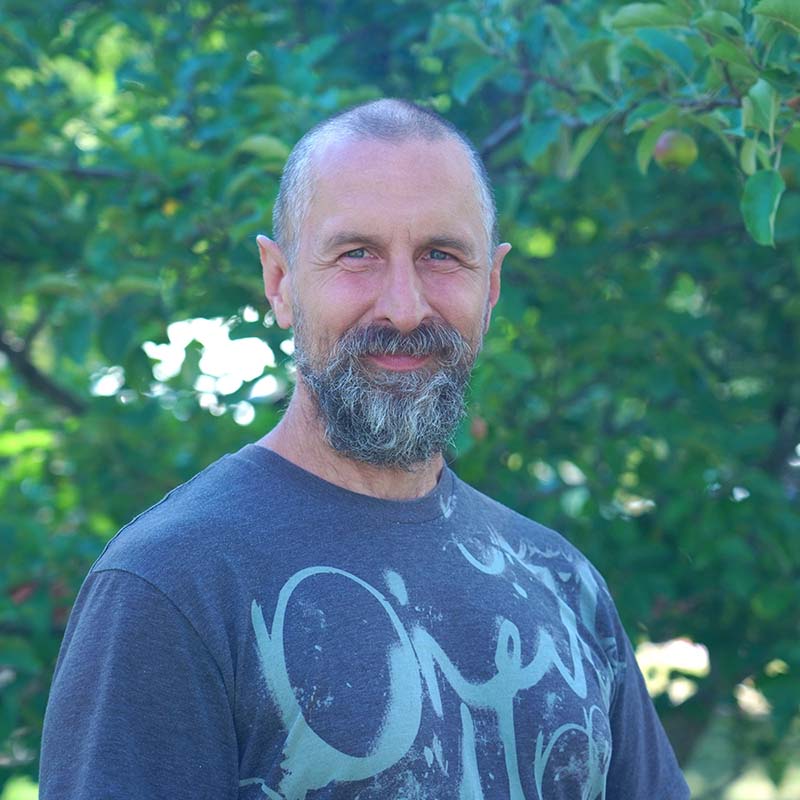 Danijel Dubičanac
Croatia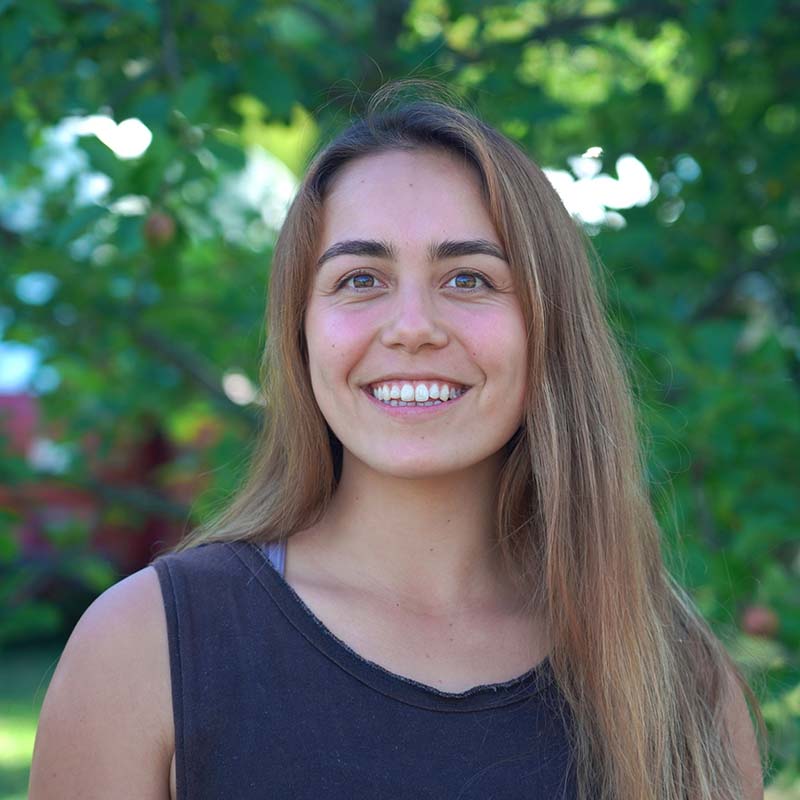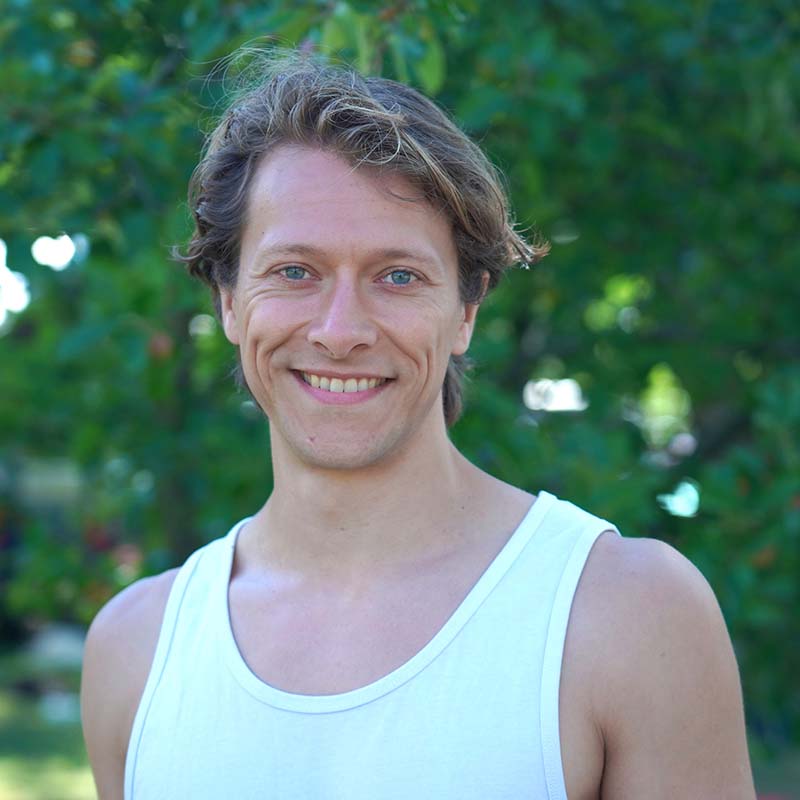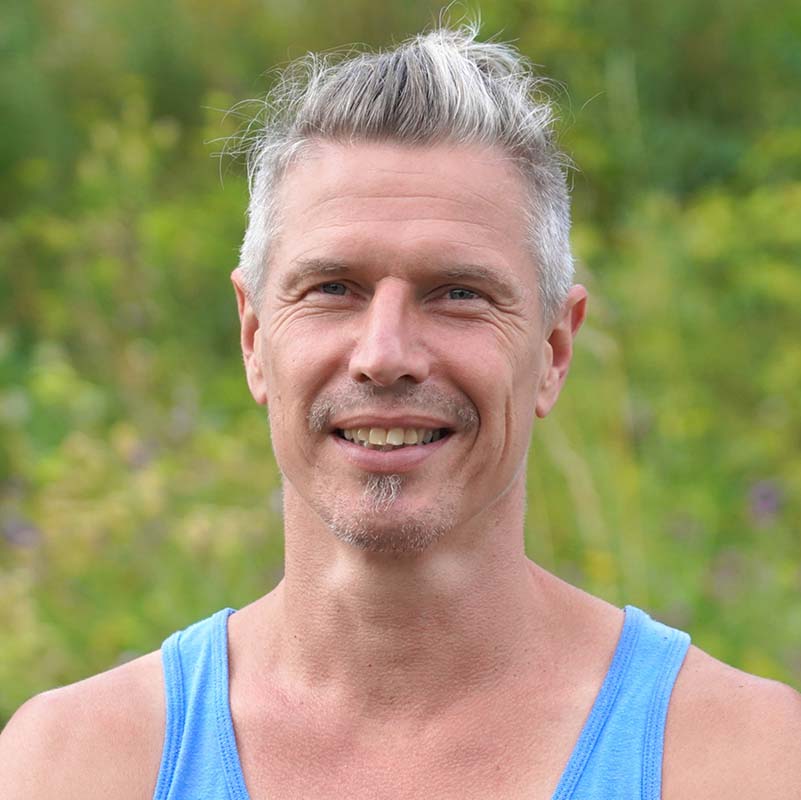 Niko Douwes
Dutch
We think he's just pretty
Sara Kim Bauchmuller
Germany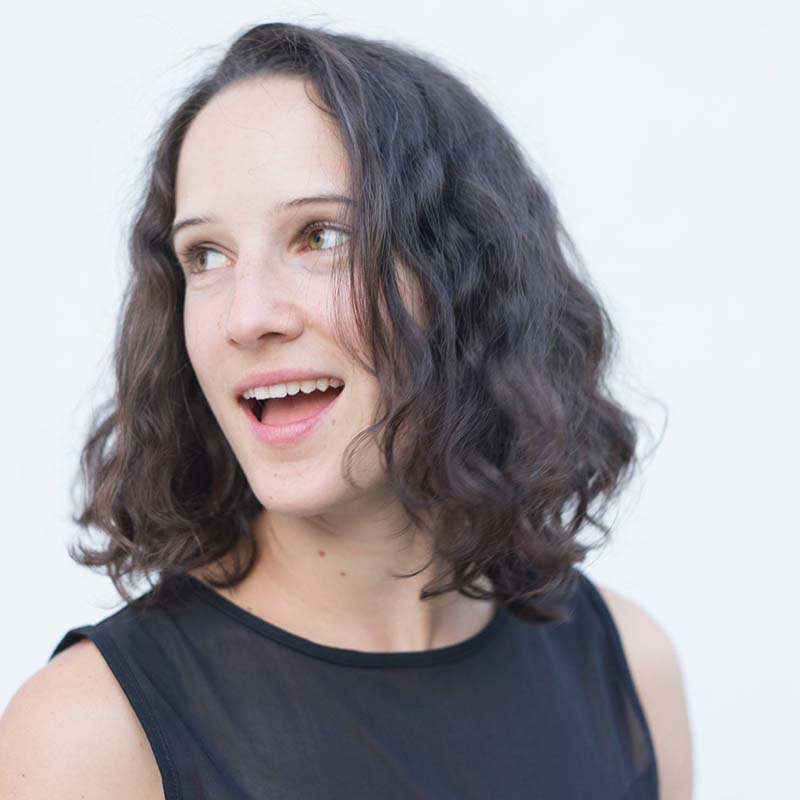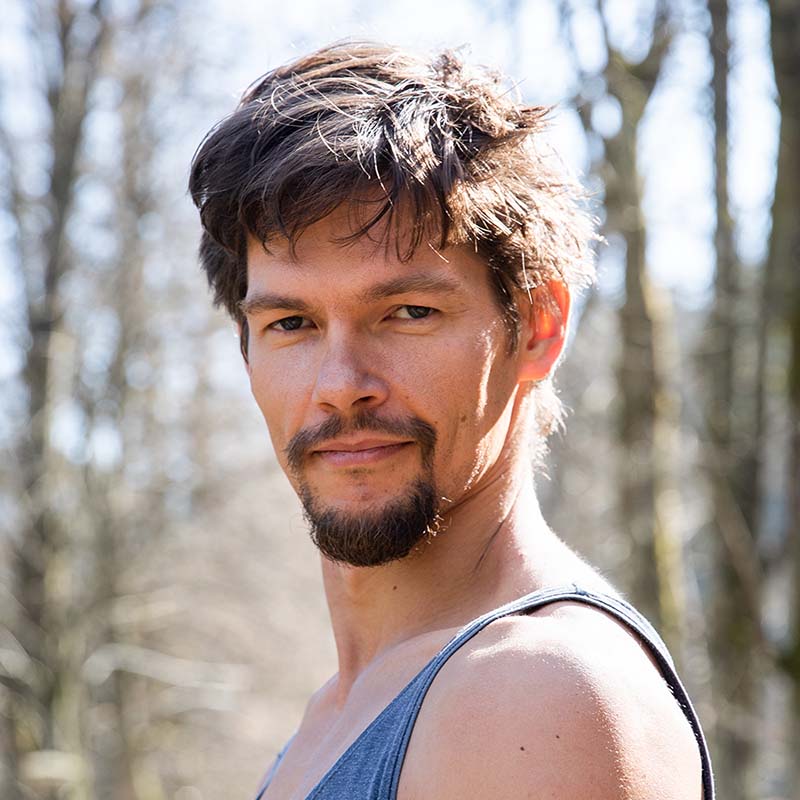 General schedule:
Acro Fire and coffee
Yoga (Acro)
Acro Breakfast
Acro Handstands/Floorwork
Acro Workshop 1
Acro Lunch
Acro Conditioning
Acro Workshop 2
Acro Workshop 3
Acro Dinner
Acro Therapy
Acro Fire and music
Detailed Acro schedule can be seen here.
05. Food
When you put together a friendly and kind personality and a magic touch for food you get Neven and Aleksandra, our wonderful cooks. They will cook for us during the whole festival, doing their best to keep your bellies happy.
We do whatever we can to support the local community; our cheese, milk, and yogurt come from the dairy farm down the road, our vegetables, and fruits are from the nice lady from the local farmers market. And last year our friend Katie sprouted sprouts for us at the camp! We maybe won't meet everybody's kinks and quirks when it comes to food, but what we do have is in abundance.
If your heart and belly desire something specific, you are welcome to bring it and store it in the camp's fridge. There is also a supermarket about 20 min away. Have in mind that we are in the remote part of Croatia, so if you are looking for vegan, gluten-free, dairy-free products, you might not find them.