How to book Acroatia 2022
After the payment, send us the confirmation of the transaction so that we can check you in and confirm your spot in the festival.
Bank Transfer ->
Beneficiary: Luka Agres
IBAN: LT23 3250 0065 5506 6722
BIC: REVOLT21
Beneficiary address: Kaninska 15, 10090, Zagreb, Croatia
Bank / Payment institution: Revolut Payments UAB
Bank / Payment institution address: Konstitucijos ave. 21B, 08130, Vilnius, Lithuania
Paypal ->
Paypal address:
info@acroatia.org
Make sure that you pay in Euros and cover all the PayPal fees! (Mark the payment "to friends")
Cryptocurrencies ->
Please make an effort and be part of the future 😉
Ethereum address:
0x683ceC3065994eF0D0d74F31C486Ea755cb1D816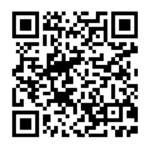 Bitcoin address:
1BEwxhLh3YQnnKtM9sovTmoPF1ZFxC5Ake
Monero address:
85WWuoRHEgASkyvCp8io6bJhrN2od72KWUx3hYizLkJmjKoz7pn4svU8XKyB17mY5Y4QidSh2x8cgPj8badA7iJWG4YM3bU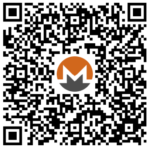 Cancellation policy ->
The following rules apply for the cancellation and reimbursement:
a) Refund of the full amount before the 30.05.2022, minus 15€ administration fee.
b) For cancellations 01.06.2022 onwards there are the following options:
(1) You find a friend that replaces you. Please notify the Acroatia team!
(2) You might be lucky and we are able to fill your space.
(3) If neither you nor the Acroatia team can find a replacement in time, no refund is possible. Sorry!
*If the cancellation is made from our side you will be given back your transaction (minus the administration fee 15€).
Acroatia 2022